Solana's speed and scalability, positive analyst sentiment, and proposed web3 Saga phone are at odds with its troubling and continual outages.
At just $36, Solana (SOL) has fallen 8% in the past 24 hours, 15% over the past month, and 86% since its $259 record high in November last year.
Hit by constant bugs and outages, the crypto is suffering not only from the general 'crypto winter,' but also from investors switching to more reliable altcoins, such as Cardano.
However, as developers work to fix the problems, Solana's strong technical nature means it may now be significantly oversold.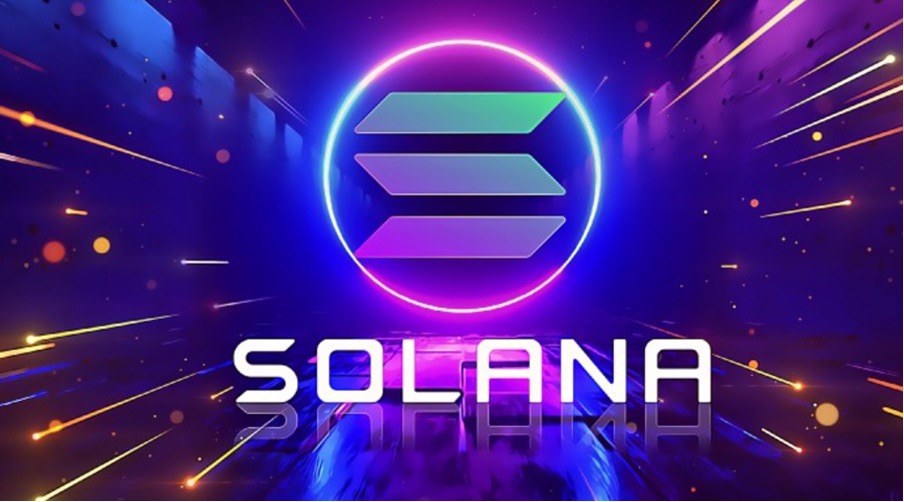 Solana price: the investment case
When Bitcoin was developed in 2009, it was originally intended to be used as a currency to replace fiat. Previously, strangers could not make payments or conduct online transactions without using third-party platforms such as Visa or PayPal. But with Bitcoin's blockchain technology making decentralised transactions possible, the need to use third parties was partially eliminated. However, Bitcoin is significantly slower compared to centralised payment networks like credit and debit cards, supporting roughly 5 transactions per second (TPS). Even Ethereum can only manage about 13 TPS, though it is attempting to increase this number.
For context, Visa alone can make more than 65,000 TPS with virtually no outages. Interestingly, this represents the core argument for why Bitcoin's future is likely to be as a store of value, mimicking gold, rather than acting as a currency.
By comparison, Solana's blockchain can process at least 50,000 TPS, roughly 10,000 times faster than Bitcoin. This level of speed and scalability can be matched by few other coins, and none of them has the popularity of Solana, which remains a top 2022 altcoin according to Forbes Advisor.
Solana's developers also designed its protocol to offer faster processing and scalability without increasing transaction costs; Solana's network fee is a negligible $0.00025 per transaction.
For context, a $1 million transaction on Solana would cost around $10. Ethereum would cost $300,000 for the same transaction at a $6.96 per transaction cost. This cost-effectiveness makes Solana a key crypto to watch in the growing NFT space, especially given its recent launch at OpenSea.
Moreover, while Solana boasts multiple unique technologies, its strength lies in the fact that it does not use any layer-2 or off-chain solutions, making it one of the very few layer-1 protocols immune to the 'mass exit problem.'
Where next for Solana in 2022?
Outside of macroeconomic factors, such as Federal Reserve movements and wider recessionary risks, three key factors are critical for Solana's trajectory in r2022.
First, as noted in a choleric series of tweets by CIO and co-founder of VC fund Cyber Capital Justin Bons, Solana has experienced seven outages in the past few months alone. This continues a worrying trend since its launch at the height of the pandemic-induced crash in March 2020.
Recently, Solana's team was even forced to restart the blockchain to restore the transaction confirmation process. To become used as a recognised currency, this clearly cannot continue, and Solana risks losing ground to more reliable competitors.
Second, and more positively, investor sentiment seems to be with Solana as H2 progresses. 54 industry experts in Finder's quarterly survey predict it will hit $45 by the end of 2022, $166 by 2025, and $512 by 2030.
Panxora hedge fund general partner Gavin Smith believes 'SOL is one of the leading contenders in the smart contract blockchain space,' further noting it will be a key beneficiary if Ethereum fails to deliver upgrades to deliver lower transaction fees.
Of course, this research should be taken with a pinch of salt; the same panel predicted a $222 price point year-end, $486 in 2025 and $1,267 in 2030 as recently as January.
Third, Solana labs has teamed up with OSOM to deliver a 'flagship Android mobile phone with unique functionality and features tightly integrated with the Solana blockchain making it easy and secure to transact in web3 and manage digital assets.'
Named Saga, the phone is expected to be ready by early 2023 and will include the latest Snapdragon 8+ Gen 1 mobile platform, enabling the use of Solana mobile Stack's Seed Vault.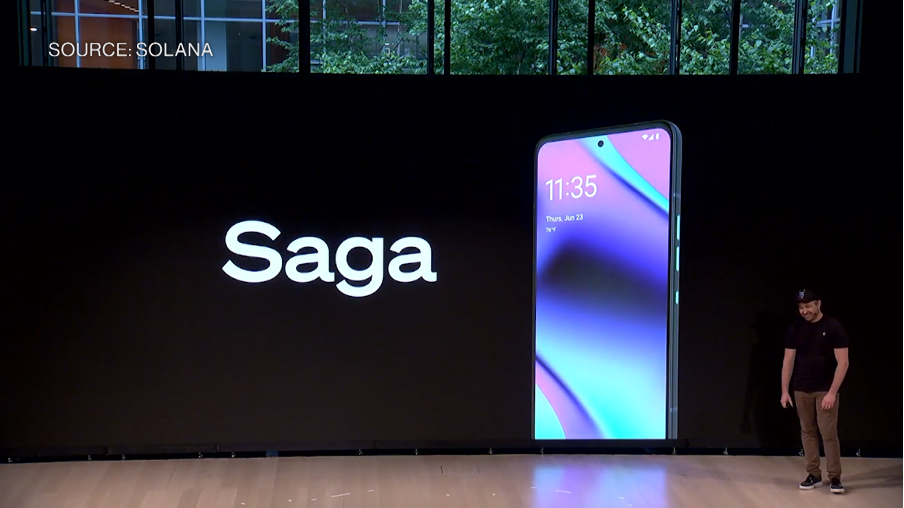 Solana co-founder Anatoly Yakovenko believes 'Saga sets a new standard for the web3 experience on mobile.' Fellow co-founder Raj Gokal concurs, saying 'we believe opening up crypto to mobile will lead to greater adoption, better understanding, and more opportunities.'
Meanwhile, OSOM CEO Jason Keats thinks 'the world needs novel hardware to embrace the future that is web3 and building out an ecosystem that looks to the future without being burdened by past legacy ecosystems.'
This leaves Solana unlikely to stay still. If it can contain the outages through 2022, the future looks bright. If not, further falls cannot be ruled out.