Saudi Arabia officially banned crypto in 2018. But Central Bank and government moves suggest a shift is coming soon.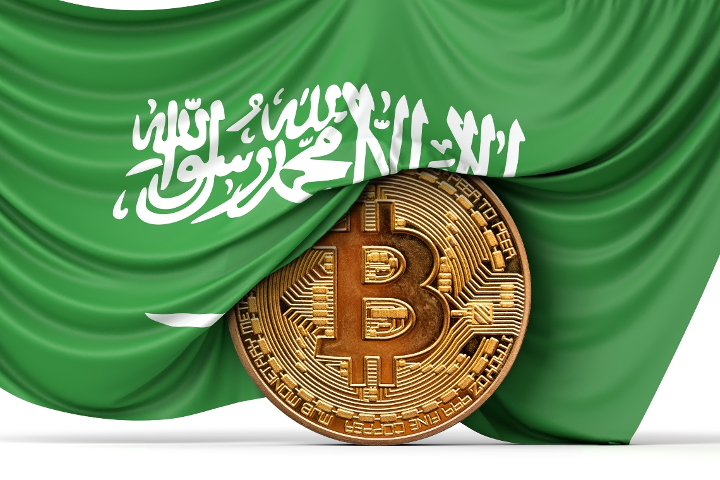 Amidst the ongoing crypto-apocalypse, a little-reported piece of news could have the potential to further accelerate the mass adoption of crypto worldwide.
It's no secret that cryptocurrency is now a mainstream proposition across the west. The UK, EU, USA, and Australia are all moving closer to regulating the industry, having previously washed their hands of any responsibility.
And while there is currently no FSCS or FCA protection for crypto-assets in the UK, the eventual regulation will give the asset class a degree of safety, creating an aura of confidence likely to lead to further adoption.
On the other hand, India has taken a dim view of crypto, imposing complex taxes and restrictions. Indeed, its central bank has likened digital currencies to Ponzi schemes. And China imposed a full crypto ban earlier this year. While not enforceable in practice, it's a strong sign of Asian opposition.
This leaves the attitudes of the Middle East crucial to global adoption, as success could pave the way for Indian and Chinese acceptance.
Saudi Arabian crypto U-turn?
The country has in the past taken an extremely wary view of virtual assets. Their speculative nature is a particular problem as Islam dominates society, and the religion considers both gambling and charging interest as Haram (forbidden).
By 2018, Riyadh had banned banks from processing crypto transactions, though allowed several workarounds and loopholes to exist. But with neighbouring United Arab Emirates competing to become the region's crypto hub, it appears pragmatism may win the day.
In particular, some Arab scholars are now proposing that spot trading crypto is a halal (allowed) practice, an approach that is likely to be accepted as a pragmatic compromise between religious concerns and the need to diversify the Kingdom's economy.
The Saudi Arabia banking regulator, SAMA, has appointed Mohen AlZahrani to lead and develop its virtual assets and central digital bank currency (CDBC) program, signalling that the Gulf state harbours ambitions to compete with UAE for the title of regional crypto leader.
AlZahrani was previously a managing director at IT consultancy, Accenture and now reports to Ziad Al Yousef, the Saudi Central Bank's deputy governor for development and technology. His team will be engaging with the world's largest crypto exchanges to bring crypto-asset investment to the Kingdom.
Already, the world's largest exchange, Binance, has increased staffing in Saudi Arabia, indicating it expects to ramp up operations in the untapped market as soon as regulations loosen.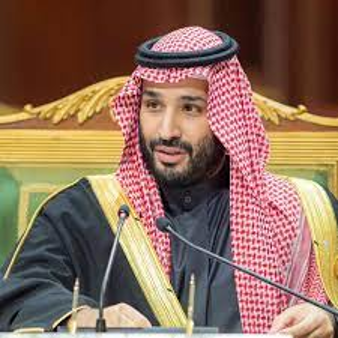 Where next for Saudi Arabia's crypto adoption?
Generating 18% of the world's oil production, black gold constituted 46% of the OPEC cartel member's GDP in 2021. And Brent crude is now at multi-year highs, likely increasing this proportion in 2022. However, despite its pole position as the largest economy in the Middle East, the Kingdom knows that the days of fossil fuel reliance are numbered.
Crown Prince Mohammed bin Salman plans to both modernise and diversify the country's economy through Vision 2030. The long-term goal is to turn Riyadh into a global financial hub and reduce its economic dependency on oil.
Accordingly, Saudi has opened up to increased foreign investment after decades of reticence. Its economy is expected to more than double in 2022, having expanded by an incredible 11.8% in Q2.
It's also a G20 member, has signed $5.5 billion of deals with China, and has conducted visits from both US President Biden and outgoing UK PM Johnson, representing the growing interest in its rising economic importance outside of fossil fuels.
KuCoin research shows that in May 2022, 3 million Saudi Arabians representing 14% of the adult population either owned crypto-assets or had traded them in the six months prior. A further 17% were likely to make a crypto-related investment over the next six months.
Most encouragingly, 49% of Saudi Arabian crypto investors planned to increase their holdings when surveyed in Q1. And in spite of decreasing to 31% in the bear market, 37% of all of the Kingdom's crypto investors are under 30, signifying that mass adoption could accelerate as the new generation ages up.
Moreover, an April survey by Checkout.com found that 54% of Saudi and UAE residents 'believe that cryptocurrency should be used as a currency,' not only as an 'investment asset.' This compares to 45% globally, 36% in the US, and just 32% in the UK. The respondents cited speed and lower fees, especially for cross-border purchases as favourable characteristics over fiat currency.
The country is also working with Dubai, alongside six commercial banks, to create a joint CBDC named ABR, which will be initially used for faster cross-border transactions.
This could make Saudi Arabia the bridging stone between east and west. And if India also abandons its crypto ban in the face of global recession, lucrative Saudi-Indian early investment opportunities could well arise through a recessionary 2023.

This article has been prepared for information purposes only by Charles Archer. It does not constitute advice, and no party accepts any liability for either accuracy or for investing decisions made using the information provided.
Further, it is not intended for distribution to, or use by, any person in any country or jurisdiction where such distribution or use would be contrary to local law or regulation.