Right now, the market is going through very volatile times, and we are seeing a lot of coins falling in price. But if you look at the market as a whole, there's still a lot of growth happening. Many investors believe some undervalued crypto projects will reach unprecedented heights, but which among them?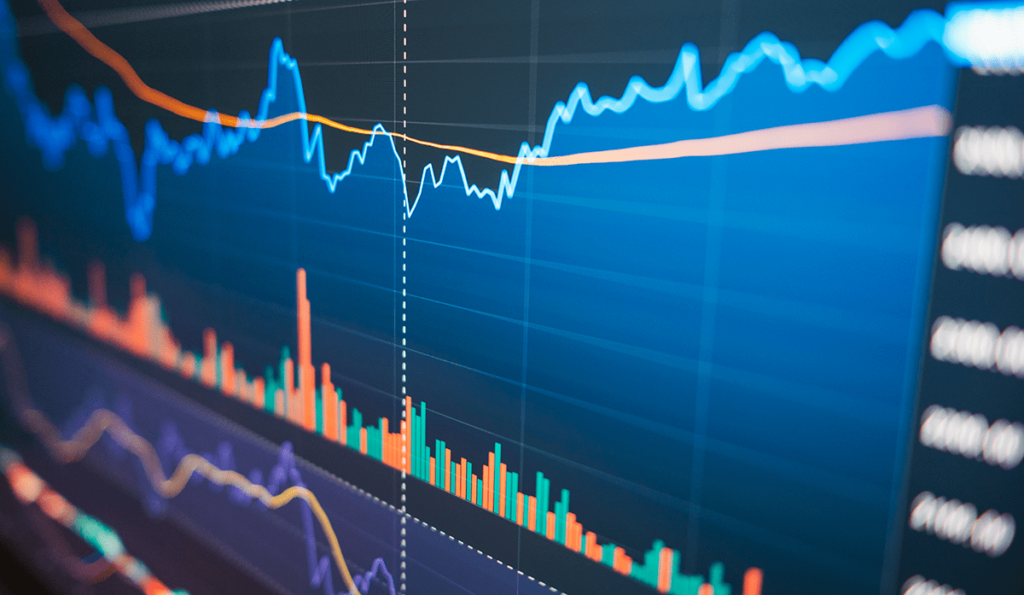 Cryptocurrency investments are mostly long-term, proven and profitable investments. Still, you can leverage the short-term yield to make short-term capital gains from your cryptocurrency investment. To invest in cryptos that are not Ethereum, Bitcoin or stablecoins, for higher returns, here are eight to buy right now:
#1. Ripple (XRP)
Market Cap: $18.1 Billion
Price: $0.37
Reason: Utility for the New Global Economy
Ripple (XRP) is a cryptocurrency that can be used to send money anywhere in the world instantly. It's based on a distributed open source Internet protocol, which means it has no central control and can be operated by anyone. Ripple Labs created XRP to enable banks and financial institutions to send money across borders quickly, efficiently and at a low cost. They started using XRP as a bridge currency for cross-border payments through xRapid. This way, the crypto could scale to an $18.1 billion market cap, with the price currently at $0.37.
#2. Cardano (ADA)
Market Cap: $17.5 Billion
Price: $0.52
Reason: Leading Third-Generation Blockchain
Cardano is a leading third-generation blockchain platform that utilises the Haskell programming language. It's a fully open-source and decentralised public blockchain. The crypto project aims to distinguish itself from other blockchain networks by offering a smart contract platform that can execute more sophisticated transactions than any protocol previously developed.It currently boasts a market cap of $17.5 billion. Trading at $0.52, Cardano has generated 1000x returns from its pre-launch sale of $0.0024.
#3. Solana (SOL)
Market Cap: $14.06 Billion
Price: $40.53
Reason: Fastest Ethereum Competitor
Solana (SOL) is a promising project that aims to be the first sharding-based blockchain. Sharding is a way of increasing the efficiency and scalability of a blockchain by dividing its network into smaller, more manageable parts called shards. This project is innovative because it's building on Ethereum's current codebase, which means it will inherit many of Ethereum's features. However, Solana adds other new technologies, such as Proof-of-Stake and Proof-of-History consensus. It boasts a market cap of $14.06 billion, currently trading at $40.53.
#4. Polkadot (DOT)
Market Cap: $9.7 Billion
Price: $8.77
Reason: Next-Generation Blockchain Platform
Polkadot (DOT) is a blockchain platform that provides a multichain governance structure. It's the brainchild of Gavin Wood, founder and former CTO of Ethereum. It aims to solve the scalability problem in blockchain technology by connecting different blockchains through a network called 'parachains.' These chains communicate with each other and allow transactions for faster transaction times and lower fees. It also has its token: DOT. Polkadot's market cap is fixed at $9.7 billion, currently trading at $8.77 compared to $0.29 at ICO in 2017.
#5. Dogecoin (DOGE)
Market Cap: $9.2 Billion
Price: $0.07
Reason: First Meme Coin
Dogecoin is a decentralised, peer-to-peer digital currency that lets you easily send money online. It was created as a parody of the internet meme Doge. As such, it was initially called 'joke currency' because its value was extremely low compared to other cryptocurrencies. However, even though it started as a joke coin, it has a market cap of $9.2 billion. It's one of the few coins that has managed to retain its value over time and has also seen an increase in price over time as well.
#6. Avalanche (AVAX)
Market Cap: $7.9 Billion
Price: $27.79
Reason: Cheap Ethereum Rival
Avalanche (AVAX) is a cryptocurrency that claims to be the fastest smart contracts platform in the blockchain industry. It has a transaction speed of 4,500 transactions per second. It aims to solve the blockchain dilemma by delivering scalable solutions that are secure and decentralised. The AVAX coin, launched in 2020, traded at about $5. It currently trades at $27.79, boasting a market dominance of 0.72% and a market cap of $7.9 billion.
#7. Polygon (MATIC)
Market Cap: $7.4 Billion
Price: $0.91
Reason: Exciting Layer-2 Project
Polygon (MATIC) is a cryptocurrency that has maintained its value over time. It is currently trading at around $0.91, with a current supply of 4.9 billion MATIC coins and a total supply of 10 billion. The coin is built on the Ethereum blockchain, but it has its decentralised application (dApp) called Polygon Technology that allows you to earn rewards by sharing files or creating content. The dApp also allows you to trade your digital assets with others without intermediaries or transaction fees.
#8. Uniswap (UNI)
Market Cap: $6.7 Billion
Price: $8.94
Reason: Leading Decentralised Exchange
Uniswap (UNI) is one of the best-undervalued cryptocurrencies to invest in right now. It's currently trading at $8.94, down from a high of $44.97 in 2021. It appears to be ready for another run-up in price. This cryptocurrency is an ERC20 token based on Ethereum blockchain technology and operates similarly to an exchange platform like Binance or KuCoin. The difference is that it uses its protocol that allows users to trade any ERC20 token directly with each other without having to go through an intermediary—and thus take advantage of lower fees and faster transactions.
Last Word
There are many cryptocurrencies to invest in, but these eight are characteristically the best for August 2022 from research. They have been around for a long time and have shown that their investors can trust them. If you're looking for something new to invest in this month or next, check out one of these coins.