Dogecoin has no use case, and exponential coin inflation. But a short-term trade could bring hefty profits, despite seriously dicey risks.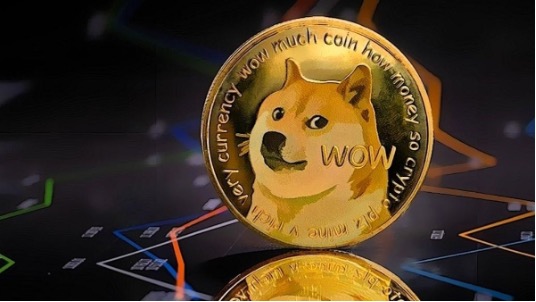 Dogecoin was created as a 'joke' Bitcoin fork in December 2013 by software engineers Billy Markus and Jackson Palmer, as a way to poke fun at the wild speculation of crypto. Widely considered the first 'meme coin' and also the first 'dog coin,' the altcoin features the portrait of a Shiba Inu dog breed from the 'doge' meme.
For context, when Markus was asked over Twitter whether energy usages was considered when he designed the project, he shot back that 'Dogecoin was created in 2 hrs, environmental impact wasn't considered.'
However, despite its lowly origins, Doge could become a trading opportunity for those prepared to risk their entire capital in return for speculative gains.
Dogecoin 2023: the common-sense case against
Dogecoin serves no technological purpose. It has no use case, not even as a store of value, as unlike Bitcoin there is no upper ceiling on the Dogecoin which can be created over the longer term.
Worse, unlike Ethereum which has changed to a proof-of-stake consensus after the Merge, Dogecoin still utilises proof-of-work mechanisms. While arguably more secure, this requires computers to try to solve complex problems to find a specific hash and then verify each transaction block, with the first computer to solve the problem given a DOGE token reward.
However, this is extremely energy-intensive and leaves DOGE unlikely to be able to develop any new purpose either. Most importantly, the unlimited nature of Doge means that its value will decrease every year even if demand remains stable. And copycats — such as Shiba Inu — ensures that it doesn't even has a monopoly over meme status.
Further, tightening monetary policy worldwide (with the notable exception of Japan) is seeing investors sell off risk assets at pace, and there can be no riskier trade than in Doge.
The trading strategy
Dogecoin may long-term be on a road to nowhere, but this doesn't mean that there aren't short-term profits to be made, for traders with a very healthy appetite for risk.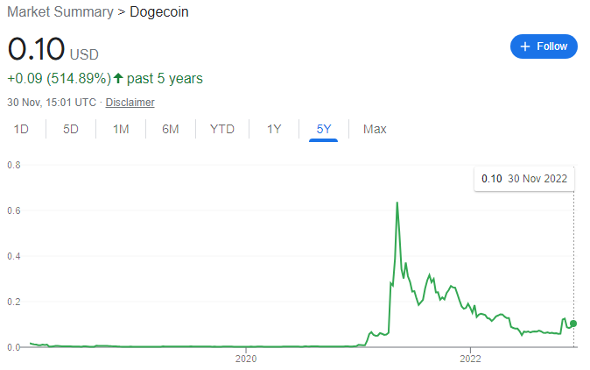 At $0.10, the joke coin is both down 51% over the past year, and up by more than 500% since the pandemic began. It spiked to a record $0.64 in May 2021, sporting a record $88.8 billion market cap, but has since been wiped out alongside the more serious altcoins. It also rose again to $0.14 at the start of the month, before re-correcting. This is classic bubble behaviour.
And in all likelihood, the bubble is going to be reinflated and deflated several times more. Its chief proponent appears to be Tesla, SpaceX, and Twitter Supremo, Elon Musk.
The multi-billionaire, who recently bought out Twitter at a $44 billion valuation, has frequently tweeted about the altcoin, causing some to accuse him of market manipulation for profit. Indeed, Palmer is on record calling the CEO a 'self-absorbed grifter.'
And realistically, it's now Musk's tweets which deliver Doge's rapid spiking volatility.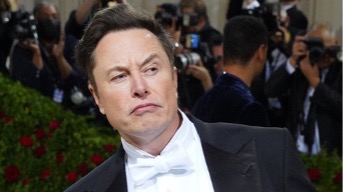 The Twitter owner's first relevant Tweet was simply the word 'Doge' in December 2020. The altcoin then spiked by 20% within hours. Subsequent tweets, including the now withdrawn promise to start accepting Doge at Tesla, saw varying degrees of volatility.
However, the catalyst traders are waiting for is the possibility that Musk may integrate Dogecoin into the now privately held Twitter as a payment platform, especially after recently posting a picture of a dog wearing a Twitter t-shirt.
In September, it emerged that he had discussed plans to verify Twitter users with Dogecoin transactions as part of plans to crack down on bots and scammers on the site. For context, the billionaire has previously enthused that 'dogecoin is better than bitcoin for payments.'
Most recently, crypto commentator David Gokhshtein has argued that 'we'll all see (Ethereum co-founder) Vitalik and Elon working together to somehow upgrade dogecoin,' predicting Musk 'is interested in turning something that started off as a joke into something serious.'
Musk has previously proposed that dogecoin increase its block time '10X, increases block size 10X and drops fee 100X,' which he claimed is 'needed to become the currency of Earth.' Vitalik for his part has said that Dogecoin could 'bridge to Ethereum,' which could bring 'amazing' results.
As a speculative trade, Dogecoin could bring rewards. But be prepared to get your fingers burnt.
This article has been prepared for information purposes only by Charles Archer. It does not constitute advice, and no party accepts any liability for either accuracy or for investing decisions made using the information provided.
Further, it is not intended for distribution to, or use by, any person in any country or jurisdiction where such distribution or use would be contrary to local law or regulation.