Despite receiving a lot of backlash and criticism from governments, institutions, and individuals, the cryptocurrency industry has managed to thrive over the years. This success has not been a linear one.
There have been several major and minor market fluctuations, but people have made or lost a fortune from investing in cryptocurrency regardless of the unabating volatility. If you also want to invest in cryptocurrencies, this article lists some of the best cryptocurrencies worth investing in right now.
Is This the Best Time to Invest in Cryptocurrencies?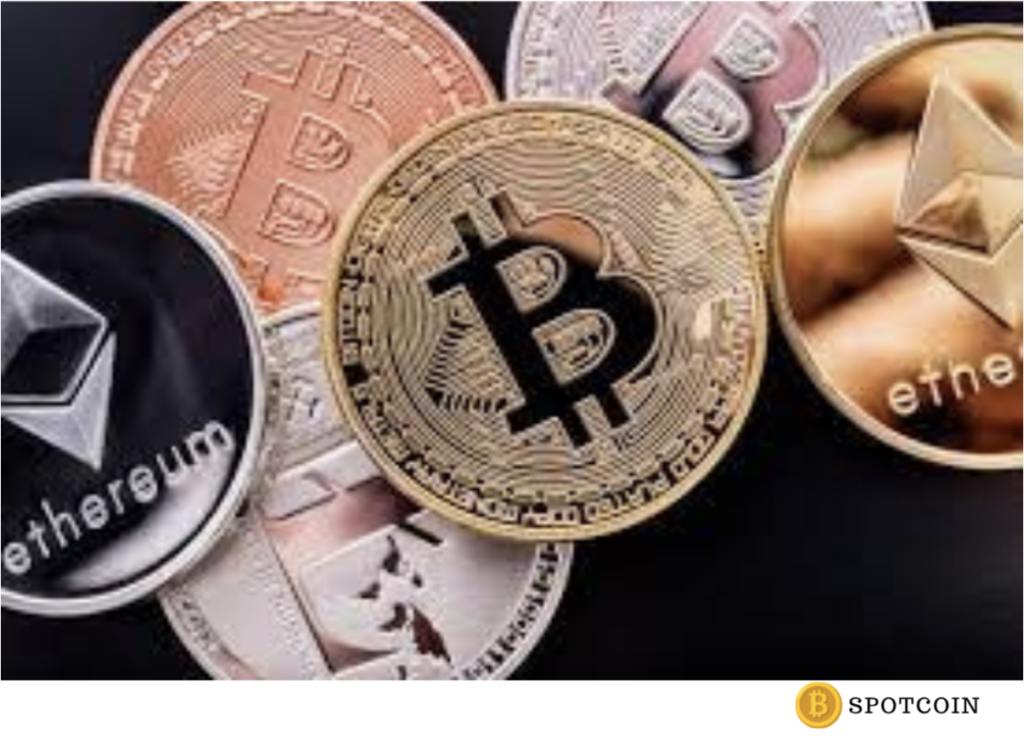 As a rule of thumb, the best way to invest in any venture is to buy low and sell high. The fall of cryptocurrencies in the last couple of months is another public knowledge, with Bitcoin losing over 70% of its value in June 2022, dragging the altcoins in its wake.
Although the present market condition indicates that this is a great time to invest, one cannot say for sure if this is the best time to invest in cryptocurrencies.
A strong bullish trend will surely follow the current crypto dip. However, understanding the several factors that compounded this colossal plunge will help you determine if this is the best time to invest. Some of these factors include:
The conflict between Russia and Ukraine has made investors pull their funds from cryptocurrency. The severity of the dispute makes cryptocurrency an extremely risky investment, and investors would instead invest in more stable assets.
The Federal Reserve has increased interest rates to a long-time high to combat inflation in the US. The news hurt the stock market in a way that caused a ripple effect for cryptocurrencies.
During the pandemic, people could not travel, attend concerts, or visit expensive places. The options to spend money were limited, leading to increased cryptocurrency investments. Since the lockdown has been relaxed, people have withdrawn their crypto investments and returned to their spending habits.
In May 2022, the Terra blockchain crashed after UST lost its dollar pegging. This crash wiped out over $400 billion, rendering many individuals and businesses bankrupt.
These independent events, together, crashed the cryptocurrency industry from a market capitalization of almost $3 trillion in November 2021 to less than $1 trillion in seven months. Before investing in cryptocurrencies, you need to know if these factors still affect the market so your investment doesn't lose its value.
How to Choose Profitable Cryptocurrencies
There are over 12,000 cryptocurrencies on the blockchain. Choosing a cryptocurrency to invest in is like finding a needle in a haystack. Here are some fundamentals to help you sieve through the stack and find profitable picks.
One of the first things to check before investing in a cryptocurrency is its use case. Successful cryptocurrencies have specific purposes distinguishing them from rug pulls, clones, and other poor-performing tokens.
A whitepaper is a document that contains all the technical details about a project. Reading the whitepaper allows you to evaluate its short and long-term value and helps you invest wisely.
Community is a crucial factor contributing to the success of a project, and Dogecoin is an ideal example. Study the hype around a project to know if it is overvalued or undervalued, then invest accordingly.
Check the people who have invested an enormous amount into the project. If they are well-known investors, it is a good sign that the project might be a good investment and you also invest.
The reputation of the people behind a project acts as collateral to earn investors' trust. Do your research to ensure they have shown proof of being reliable and accountable in the past.
Best Cryptocurrencies to Invest In
The following cryptocurrencies are the best sustainable projects to invest in, considering the present market condition.
ETHEREUM (ETH)
Market Cap: $160,096,993,515
Circulating Supply: 122,624,605 ETH
Created in 2015, Ethereum has grown to be the biggest altcoin in the cryptocurrency industry, reaching an all-time high of over $4,800 last year. Ethereum provides a massive leap from Bitcoin's use case allowing developers to deploy smart contracts and create new cryptocurrencies using the Ethereum Virtual Machine. This unique technology places Ethereum at the forefront of the cryptocurrency industry despite entering almost a decade after blockchain creation.
Recently, Ethereum merged from the proof-of-work consensus mechanism to proof-of-stake. This upgrade will significantly reduce the blockchain's energy consumption, make it faster, and attract environmental-friendly investors. In 2021, Forbes published an expert opinion on Ethereum's upgrade, claiming that the token value is set to reach almost $20,000 by 2025.
Ethereum currently sits at $1,292.29, and the properties listed above indicate a bullish future for the cryptocurrency. The Metaverse, NFTs, DeFi, and GameFi are some use cases of the blockchain supported by the Ethereum blockchain gaining mainstream adoption.
BITCOIN (BTC)
Market Cap: $369,224,507,723
Circulating Supply: 19,167,268 BTC
During the bull run in 2021, there were many price predictions for Bitcoin. Experts expected it to reach and even surpass $100.000. However, the cryptocurrency took a u-turn in 2021, and with a humpty-dumpty fall, it lost over 70% of its value. Despite this tragedy, Bitcoin remains the largest cryptocurrency by market cap holding about 39% of the total market value.
Bitcoin coin is also the most decentralized cryptocurrency with the highest number of users. Its long-standing reputation has also earned it global recognition and deep trust more than any other cryptocurrency on the blockchain. Other than the current issues befalling Bitcoin, scalability concerns and the environmental-unfriendly proof-of-work consensus mechanism are the only problems challenging the Bitcoin network.
Bitcoin has stood the test of time, and looking at its price history; you can take a bet on the chances that the cryptocurrency will rise from its ashes and make investors smile. Consolidating below $20,000, Bitcoin currently lies closer to zero than its all-time high. A dollar-cost averaging would be a great investment strategy to get into the market and profit from its potential growth.
SOLANA (SOL)
Market Cap: $11,624,163,203
Circulating Supply: 355,416,413 SOL
2021 was an excellent year for the Solana blockchain. The community grew sporadically, and its price-performance was commendable considering it is a newcomer in the market. The blockchain launched its mainnet beta in 2020. Although the network is fully operational, it has not been completely developed, and more upgrades can be expected soon.
Solana improves the proof-of-stake consensus mechanism by adding a time factor, creating a new mechanism known as proof-of-history. This working model makes it faster and increases accessibility and scalability. Solana was dubbed the Ethereum killer during its bull run, which took the price to over $250 in 2021. The blockchain also supports other blockchain use cases like NFTs, GameFi, DeFi, etc. 
Solana has been vulnerable to many hacks and constant blackouts in its beta stage. These issues have posed severe challenges to investors, but since the network is still in its beta phase, there could be significant improvements in the future.
Note: The data for the market cap and circulating supply of each cryptocurrency was obtained from CoinMarketCap at the time of writing.
Should I Invest In Cryptocurrencies?
Cryptocurrencies are a lucrative but highly risky investment option. Experts also agree that your cryptocurrency investment should make up only about 5% of your investment portfolio. Ensure that you do intensive research on a cryptocurrency and the market generally before making any investment decision.
This article has been prepared for information purposes only by Aremu Adams Adebisi. It does not constitute advice, and no party accepts any liability for either accuracy or investing decisions made using the information provided.
Further, it is not intended for distribution to, or use by, any person in any country or jurisdiction where such distribution or use would be contrary to local law or regulation.